La jungle du tourisme chinois (bis)
Pour ceux qui croient que je fais du mauvais esprit à propos du tourisme à la chinoise, voici, en réaction à mon article, le mail d'une vraie chinoise, avec les yeux bridés et tout. Décidément, en ce moment, je ne publie que des posts de seconde main...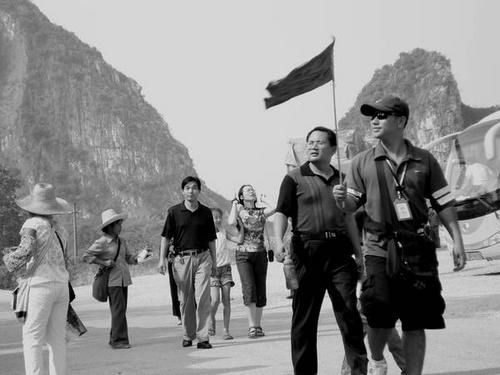 Hi, Sylvain

I think I can understand your sentiment with travelling. When I went to Xinjiang this summer, it was quite like that. People are swarming around and the locals are commercialized. Since it is a place full of relatively-"uncivilized" ethnic minorities, city people come here looking for the unworldly and innocent happy land of "Shangri-la". But the local houses and traditional performances we pay to see are mostly newly-made-up, to cater to this emotional need of the tourists. It's normal to see minority girls dancing exotically in their ethnic gown, while wearing jeans and sneakers underneath. Besides that, something I named "tacky tourism" freaked me out, and it's such a common trend that it's all over the place. Normally, here, when people want to travel, they just join a tourist group with some other strangers, let the tour guide take you to the "best shooting spot" to take a photo of you standing against some beautiful (but too-often-seen-in-travel-books) scenery, then drop you at a souvenir store which has beneficial relationship with the tour guide and fill the gaps between travelling from one spot to another with some routine tacky anecdotes.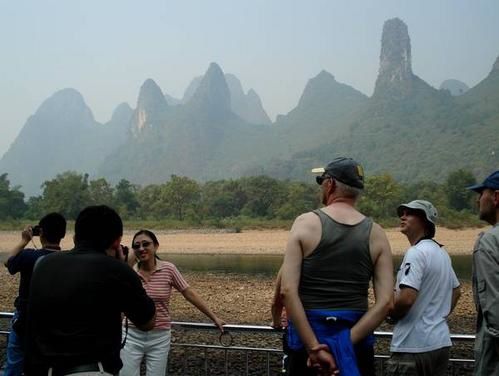 This summer, when we visited many of Xinjiang's fantastic places, we often see people fighting to take photos in front of a characterless wooden plate with the name of the famous spot printed on it,(and with this photo, they can go home contently and boast about how far they have travelled) while the truly beautiful, rare but "nameless" places are left in the cold corner. To a lot of people, taking such photos is the most important task of travelling, while try thinking in a different ways and broadening your mind come as the least important. At a quiet yet breathtaking archeology site (which I think is perfect for meditation, and it's almost a blasphemy not to), I've seen tourists pacing past fast and chatting out loud heartlessly, simply to finish the route as quickly as possible and tick this site out on their list of destinations. Isn't that just rediculous? I'd come up with a good idea----set up a theme park full of big name plates, with writings like "Welcome to the Great Wall", "Wecome to Guilin". Just bring a camera with you, and a single visit to this park can guarantee you the "travel experiences" all around China. This saves a great amount of money and time and effort while achieving exactly the same effect, wouldn't that be great?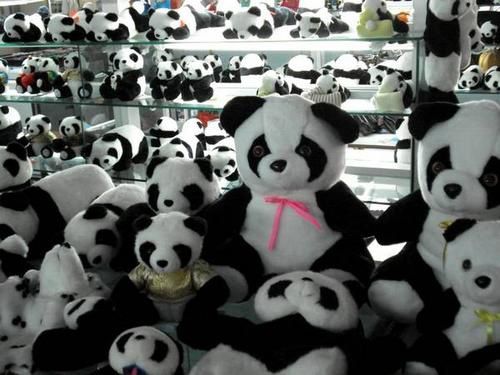 I was planning to visit Europe this summer, but it seems that the only possible way is to go with tourist groups. In that case, we would finish 14 countries in 10 days, which means we would travel 400km in the tourist bus and jump off at the Louvre to take a 10-min quick stroll, and of course, photo-taking-at-the-front-gate . Phew~~~I'd rather spend months just relaxing in the sunshine of southern France, or I would pick my own route and visit remote, special places that wouldn't appear on the tourist spot list.....I think that's more like what travelling is really about...
Bon, ceux qui considèrent que je tire sur les ambulances n'auront pas tout à fait tort, mais ça fait du bien de se défouler...